CABERNET FRANC 2015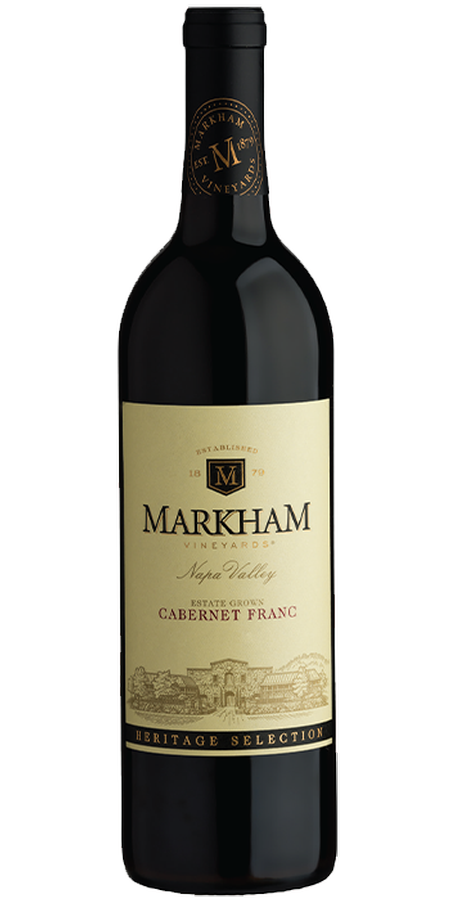 Always intriguing and most definitely thought provoking, our 2015 shows characteristically spicy aromas of cinnamon, crushed herbs and pine needles, but is also loaded with black raspberry, cola and caramel. The sweet-savory contradiction shows through on the palate with elegant, ripe raspberry layered with notes of cedar and olives. Enjoy the bright firm finish as the tannins grip at the end. Either a bit of cellaring or a grilled, spice-rubbed rib-eye will settle this wine into submission.
Wine Specs
Aging
25.5 months, French Oak (75% new)
Bottling Date
February 2018
Wine Profile
Vineyard Notes
In the heart of Napa Valley, our Yountville estate vineyard has an amazing lineage spanning over 140 years. The Cabernet Sauvignon and Cabernet Franc from that ranch are blended together to create this wine. Original budwood for the Cabernet Franc made its way into California by way of the proverbial "suitcase."The vineyard has since been replanted with two different clones. Second generation eld selections from our own estate were planted in conjunction with a selection of cuttings from the very first California Cabernet Franc producer, La Jota Vineyard Co. Care is taken to maximize the filtered light available within the canopy during the growing season. Reduction of crop load, often more than once, also helps ensure the proper fruit maturity and dark, even color to the entire cluster. Typically known for a larger berry size, Cabernet Franc always benefits from long hang time and full flavor development.
Production Notes
With heavy December rainfall, we had hoped for a normal wet month of February. Instead we saw our earliest bud break on record and faced a long spring of frost protection worries. However, a warm, dry winter brought us our 4th year of drought, freak hailstorms and a long, extended bloom in our red varieties. We called the vintage the "hot tub time machine" which behaved much like our 2007 vintage. It began fast and early, but experience taught us to have patience to wait for flavor development in order to create wines of which to be proud…again!